Apple Delays Ad-Tracking Changes
09/10/2020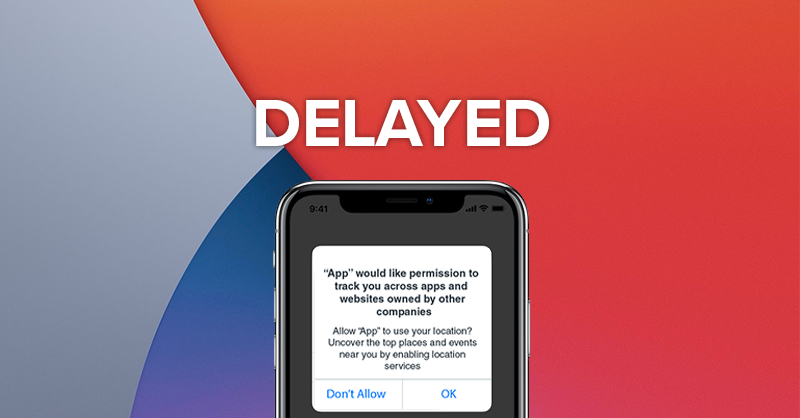 Apple has recently confirmed that they will be delaying their IDFA changes (as part of iOS 14 which allows users to opt out of in-app ad tracking) until early next year. Apple is delaying this change to give developers the time they need to make necessary adjustments. The IDFA is likely to negatively impact other technology companies like Facebook, which face potential revenue losses as a result. For more information on this topic, read the full article, here: https://techcrunch.com/2020/09/03/apple-delay-ios-14-privacy-ad-tracking/?utm_medium=TCnewsletter&tpcc=TCdailynewsletter.
What's clear is that Apple remains intent on making this IDFA move as they continue to expand their consumer privacy efforts, but the fact that they are delaying it is a hint about how big of an impact it is going to have on the market. This continuous privacy march for Apple that started with ITP (which they continue to evolve and strengthen) now ventures to IDFA—all in an effort to ensure consumer data privacy on all Apple devices.
With or without the delay, OptiMine's measurement for the brands we serve will remain completely unaffected by the IDFA change—or any future Apple privacy changes. OptiMine's methodology uses no PII nor consumer identity—EVER. OptiMine continues to measure in-app advertising along with all other advertising on iOS devices for our brands without issue, making OptiMine the only future-proof measurement platform in the market today.
Want to learn more? Contact us today!