OptiMine Insight
Agile cross-channel attribution for both digital and traditional marketing, across any online and offline conversions.
Agile Marketing Attribution in
Action
---
What is Agile Attribution?
The Fastest Solution with the Fastest ROI. Actionable Insights to Immediately Improve Performance. Persistent, Continuous Guidance to Stay Ahead of the Market.
Fast
The fastest speed to value, going live in a fraction of the time compared to multi-touch attribution & marketing mix modeling vendors.
Actionable
The most actionable, detailed measures, guidance and recommendations- at ad and campaign levels- across both digital and traditional marketing channels.
Persistent
Delivering continuous, rapid model updates to stay ahead of the market. Agile analytic sprints produce ongoing, sustained lift.
What you get with OptiMine Insight
---
OptiMine's cloud-based Insight platform automatically builds tens of thousands of models to accurately measure the contributions of all marketing channels and ads, and delivers a rich and robust set of insights, tools, reporting, dashboards and data feeds to guide you to the best marketing spend decisions and performance lift.
Digital & Traditional Marketing Measurement In One Platform
---
Top-down and bottom-up insights in one platform, one modeling approach, and no voodoo math to merge multiple approaches into a "single answer".
Complete Cross-Channel Visibility
---
No more silos and point solutions by channel. Understand how ALL of your channels interact and contribute to sales performance.
Mobile-Friendly Dashboards
---
Insights delivered to you using modern, mobile-friendly technology and tools.
Actionable, Ad-Level Guidance & Recommendations
---
Bottom-up ad and campaign level details, guidance and recommendations. Even down to individual keywords.
What-If Budget Scenario Planning & Optimization
---
Team collaboration and budgeting scenarios with guidance to achieve the strongest results with your budget.
Measure Any Outcome Online & Offline
---
It doesn't matter which channels you use to capture conversions- OptiMine can measure them all. Online, call-centers, agents, in-store, channel partners, dealerships, and just about anywhere else.
Full Transparency - Data Feeds For Use In Your Own Analytics & Tools
---
OptiMine feeds consolidated, standardized and cleaned data back to you for use in your own internal reporting, dashboarding and analytics systems.
Expert Support & Experienced Consulting Services
---
Want to run self-service? No problem. Need support? We're here to back you with a team of deeply knowledgeable, seasoned experts offering strategic guidance and support.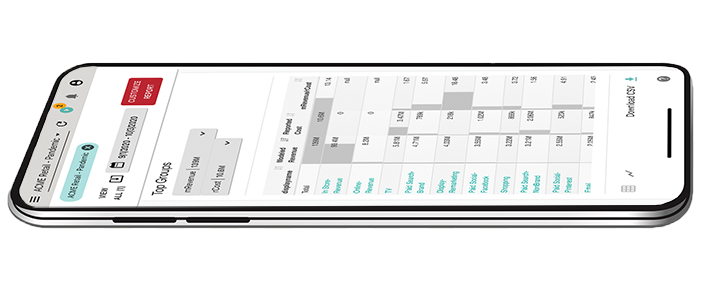 How Does OptiMine Work?
OptiMine combines machine learning, incredibly sophisticated algorithms, model automation, and cloud-based scale to deliver the most agile marketing measurement in the market.
Measure the True, Incremental Contributions of Your Marketing
---
It starts with measuring and controlling for non-marketing factors impacting your sales.
All businesses have factors that drive sales that have nothing to do with their marketing investments. The danger is that if you don't account for these factors, your answers will be wrong. OptiMine's models control for non-marketing influences such as seasonality, calendar effects, promotional pricing, economic conditions, market factors and more. This ensures you get the most complete and accurate measures of the true, incremental contributions of your marketing. Solutions like multi-touch attribution don't account for these factors and mis-state the value of digital ads. Why invest so much in your marketing only to get the wrong answers? Only OptiMine gives you the most accurate measure of each ad's value.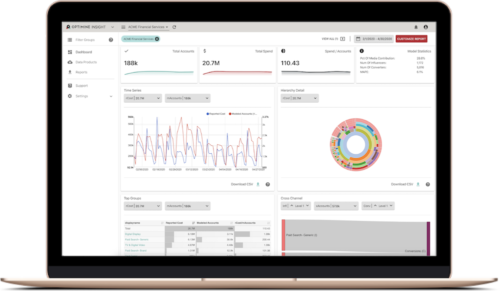 Case Studies
---
OptiMine delivers real ROI in the form of sales increases, marketing budget efficiency gains, and more. Learn more about our clients' ROI and how OptiMine can help you.
Why We're A
Smarter

Solution

OptiMine is the best choice for brands that market across both digital and traditional channels and have conversions across many online and offline touchpoints, offering a far superior solution compared to marketing mix modeling, multi-touch attribution and so-called "unified" measurement vendors.
Easy to deploy- no sensitive, risky PII. No cookies and tags. OptiMine is the easiest, fastest deployment in the market. Period.
Incredibly flexible- OptiMine can measure any outcome, KPI or conversion metric you have. Want a different KPI measured? No problem. With marketing mix model and multi-touch attribution vendors, you have to start all over again, wasting time, money and precious resources.
OptiMine provides both top-down strategic guidance combined with bottom-up detailed, tactical recommendations- all in a single, uniform modeling approach. "Unified" solution vendors that attempt to combine marketing mix models and multi-touch attribution suffer from conflicting guidance, math and methodologies that cannot be "unified", measurement gaps, and inaccurate measurement- hardly "unified" at all.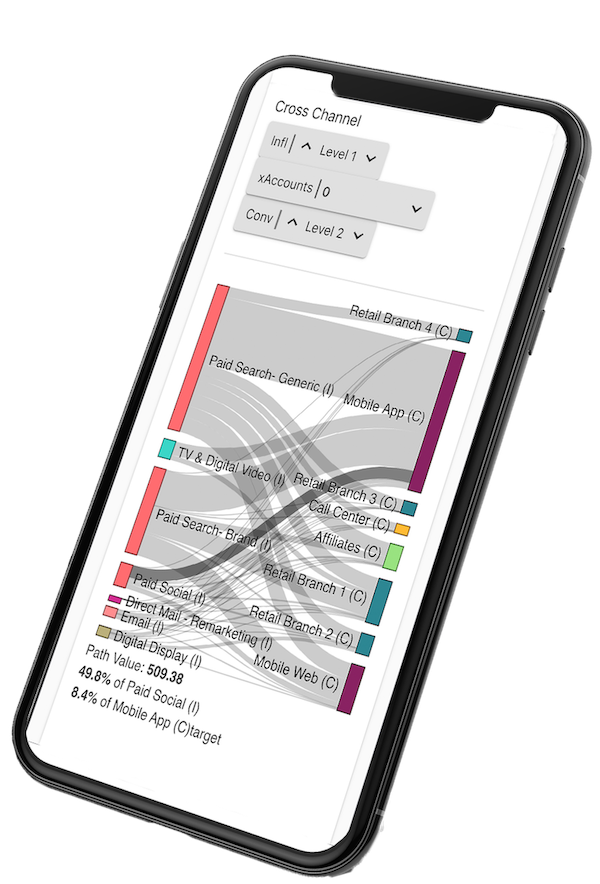 Optimine Insight
Traditional Marketing
Mix Analytics
Traditional
Attribution
Measurement Of Traditional Media & Offline Conversions (In-store, Agents, Channels, Call Centers, more)
done
done
close
Granular, Ad Level Measurement Across Any Channel
done
close
close
Fast, Easy Implementation in Days or Weeks
done
close
close
Deploy Without PII, 3rd Party Consumer Data, Tagging, Cookies
done
close
close
Machine Learning, Scale and Automation for Agile Measurement
done
close
close
Future Proof: Easily Add New KPIs, Conversions, Outcomes
done
close
close
Automatically Build Tens of Thousands of Models for Incredibly Rapid, Precise Guidance
done
close
close
Agile Test & Measure Sprints to Gauge New Channel Performance
done
close
close
Measure Multiple Funnel Outcomes Online & Offline
done
close
close
Measure How Ads in One Business Unit Impact Performance of Other Business Units
done
close
close