OptiMine Intent
OptiMine combines machine learning, automation and scale to deliver fully optimized and actionable marketing plans across all online & offline ads and conversion channels. OptiMine Intent allows brands to define and configure all their scenarios, goals and constraints to get detailed, optimized marketing budgets and forecasts to achieve their target.
Agile Marketing Mix Modeling &
Optimization
---
What is Agile Marketing Mix Modeling & Optimization?
OptiMine's models and machine learning deliver detailed, actionable and optimized marketing budgets that your teams & agency partners can execute- in a fraction of the time. Showing the precise playbook to deliver the strongest marketing payback.
Actionable Marketing Planning
Fully optimized media plans at the most actionable levels - spend recommendations all of the way down to individual ad, spot, placement and campaign.
Fastest Marketing Planning & Budgeting
OptiMine Intent delivers highly optimized marketing budgets and plans using inputs from the entire marketing team- in a fraction of the time & effort.
Achieve the Highest Marketing ROI
Detailed guidance, actionable recommendations, all in a fraction of the time yielding the highest marketing ROI.
What you get with OptiMine Intent
---
Optimized Marketing Plans & Budgets
Get the most from your marketing budget, across any outcome, KPI or goal
Performance Forecasts
Predict outcomes and justify spend decisions and investments in advance
Team Collaboration
Teams enter goals, objectives and constraints, OptiMine Intent automatically finds the right mix to hit the target
Actionable & Detailed Playbooks
OptiMine Intent provides detailed playbooks with spend guidance all of the way down to individual campaigns and placements
Agile, Rapid, Flexible Budgeting
Run multiple scenarios to quickly identify the best path to performance
Complete Cross-Channel Plans
Coverage of all digital & traditional channels, and all online & offline conversion points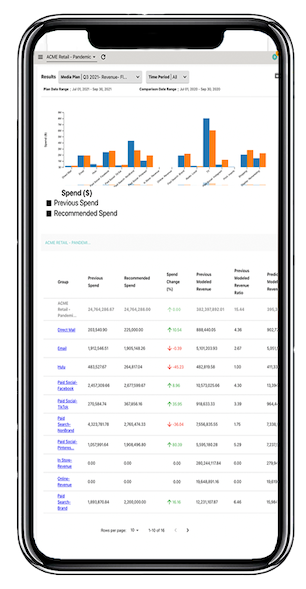 How Does It Work?
Check Below to See it in Action
The OptiMine Intent platform uses machine learning, high scale cloud computing, and sophisticated algorithms to run hundreds of millions of scenarios to discover and deliver fully optimized media and marketing plans with the most detailed and actionable spend recommendations- all in a fraction of the time compared to other vendors.
keyboard_arrow_down
Cross-Channel Measurement
---
It Starts with Agile Marketing Mix Modeling
OptiMine automatically builds tens of thousands of models to measure the cross-channel contributions of all channels and ads. Digital and traditional ads- across any conversion point- online, in-store, call center, branch location, agent channels, channel partners and more.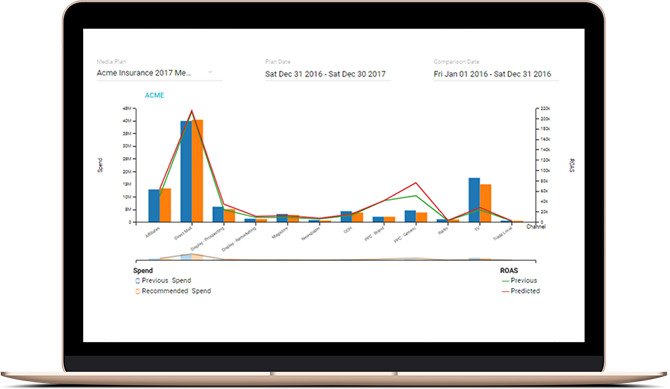 Marketing Team Collaboration
Next, marketing teams input their goals, constraints and objectives. OptiMine Intent supports multiple plan versions to help teams run what-if scenarios and forecast potential outcomes in advance.
Easy, intuitive, modern mobile-friendly interfaces & tools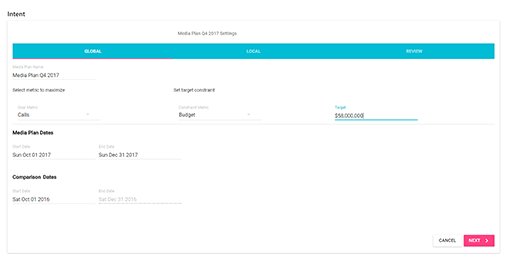 Discovering the Optimal Plan for Performance
Using machine learning, high scale cloud computing & genetic algorithms, OptiMine Intent leverages AI to discover and identify the best paths to performance improvement. After running hundreds of millions of simulations, trade-offs and optimization computations, OptiMine Intent delivers a fully optimized marketing plan & playbook with full spend guidance and recommendations to achieve your target.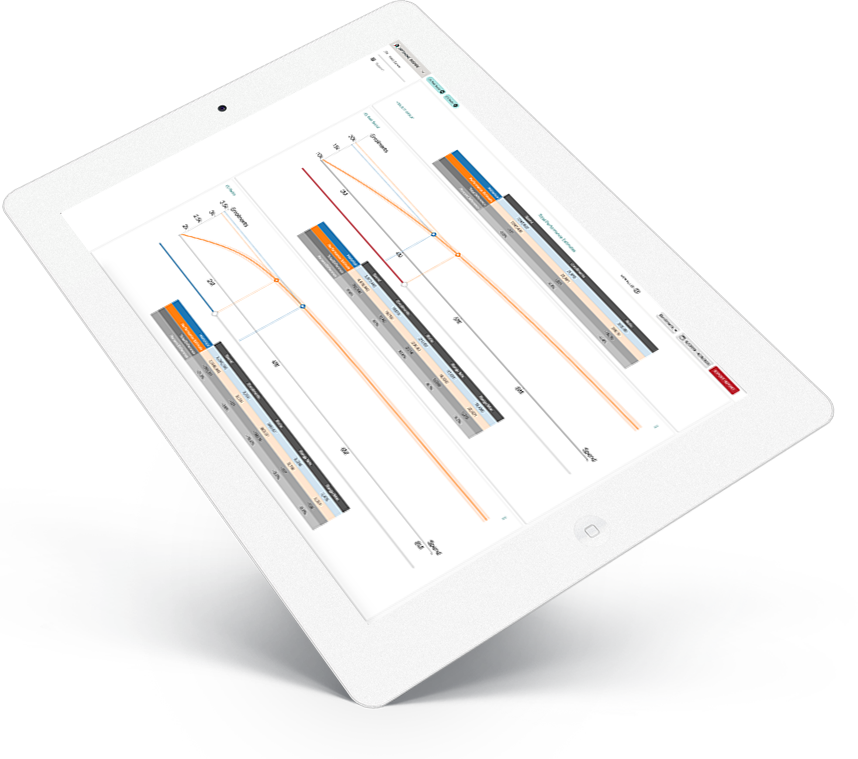 You Set the
Performance

Objectives, OptiMine Achieves (and Exceeds) Them

OptiMine Intent is the most agile approach to marketing & media planning, optimization, forecasting and performance.