Data Privacy Day
01/28/2020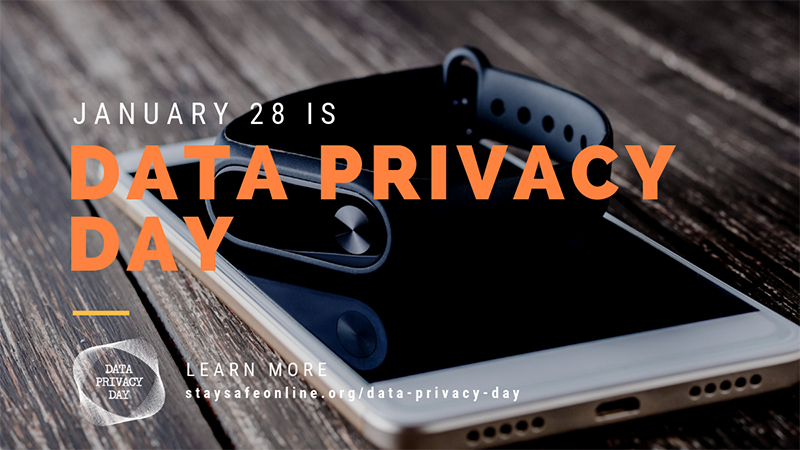 Happy Data Privacy Day! Did you know that January 28th is observed annually as "Data Privacy Day"? Well, now you do!
The goal of Data Privacy Day is to encourage conversation while empowering individuals and/or companies to take action in regard to how their personal information is being used, collected, and shared within the digital world.
Data Privacy Day originated in the United States and Canada in 2008 following in Europe's footsteps, as the Europeans began celebrating their own "Data Protection Day" back in 1981, which is the year that commemorates the signing of the first legally binding international treaty dealing with privacy and data protection. 
So, what can YOU do to get involved on Data Privacy Day?
No matter where you are or what you do, you can take action to help create a culture of privacy. However, there are more specific actions you can take at work, at home, and in your community:
At work

—create a culture of privacy by teaching employees what privacy means to your organization, the role they have in making sure privacy is achieved
At home

—talk to your family and friends about protecting personal information and how to stay safe online
In your community

—share your privacy knowledge, attend a Data Privacy Day event in your area
---
Need to check or update your own privacy settings? Use the helpful links here: https://staysafeonline.org/stay-safe-online/managing-your-privacy/manage-privacy-settings/
For more information on this topic, visit https://staysafeonline.org/data-privacy-day/