Guide to Scenario Planning
01/24/2023
Scenario planning can help a brand grow their revenues, improve its customer acquisitions, or during times of financial pressure, scenario planning can drive cost efficiencies and effectiveness. Long relegated to the financial analysis world, scenario planning can now be put in the hands of marketers to achieve better results— all without the need for large data science and analytics teams to support it.
To understand it better, let's dive into the details behind scenario planning, what it is, how it works and how to get the most from it.
What is Scenario Planning?
Scenario planning is a strategic planning tool that allows for the evaluation of any possible future states. The tool creates hypothetical views to help identify potential risks or opportunities. By using scenario planning, organizations, including marketing teams, can optimize their decisions, maximize budget impact, and drive better performance.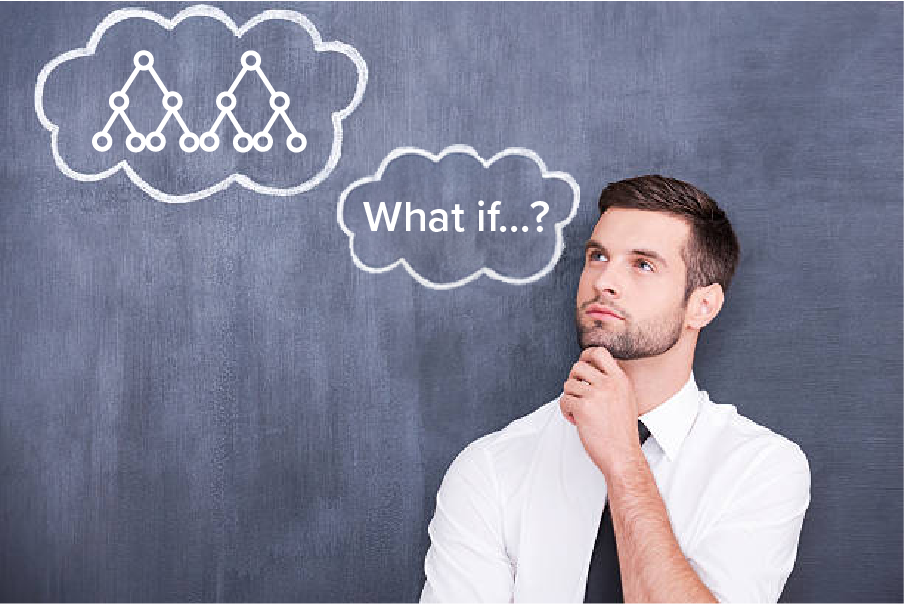 What is a Scenario?
A "scenario", also known as a "what if", evaluates an outcome, goal or objective the marketer is seeking to achieve or optimize (e.g. sales, new customers, etc.). The scenario also includes factors that can impact the outcome (e.g. marketing investments, pricing, etc.). The scenario also can include some aspect of time— i.e. evaluating options for a specific future period. Using these elements, the scenario evaluates potential options and outcomes to help identify optimal decisions.
The Objective of Scenario Planning
Strategic scenario planning facilitates agile strategy setting and decisioning. As a tool, it frames up hypothetical future business scenarios — and helps marketers to identify potential future uncertainties and develop optimized action plans to respond to change and capture opportunity.
The Importance of Scenario Planning
According to Gartner research, Scenario Planning can— especially during disrupted times— drive agile decision making and strategy setting resulting in outsized performance. Brands using it can establish a lead over the competition that sustains long after the initial disruption.
The Advantages of Scenario Planning
Assessing different situations during times of accelerated change gives the brand more agility to make the right decisions for whatever conditions arise
Scenario planning allows the marketing team to evaluate many potential outcomes, instead of focusing on the "happy path" and this improves decision quality
Running scenario plans for marketing budget decisions allows the marketing team and agency partners to determine the best investment strategies to achieve strategic goals
Some other business benefits of scenario planning include:
Optimizing resource allocations
Decreasing marketing costs
Improving product quality
Increasing profitability
Identifying and avoiding issues early and before they occur
Evaluating the consequences of decisions and actions
The Disadvantages of Scenario Planning
Until recently, scenario planning was used by finance teams or data scientists, and the tools were not as readily available to marketers
Scenario plans require robust predictive models and other analytic techniques for accuracy
Scenario plans require quality data inputs, assumptions and real-world expertise in order to achieve high-confidence decisions
Many scenario planning tools are extremely difficult to use, or require coding skills to obtain results and guidance
Types of Scenario Planning
There are a variety of ways that scenario planning can be used along with different types of questions or outcomes evaluated. Scenario planning can be broken into two main types including "normative" scenarios, which describe a preferred achievable end state, as well as "exploratory" scenarios, which describe an unknowable, but understandable set of potential future outcomes that might occur. While normative scenarios often identify tactics to support the preferred outcome, exploratory scenarios often look at "contingent" options as the future unfolds in real time. Here are some of the more common types of scenario planning:
Quantitative scenarios
Quantitative scenarios evaluate best and worst cases of a numeric outcome (financials for example) by altering variables, assuming that key variables identified have relationships with the outcome.
Operational scenarios
Operational, or event-driven, scenarios look at the short-term effects a circumstance may have on an organization. For example, what would happen to sales if staffing levels are adjusted up or down?
Probability-based scenarios
Probability-based scenarios look at trends to determine the likelihood an event may occur. This allows the decision maker to plan for the most likely outcomes.
Scenario PIanning Examples
Marketing Budgeting
Each year, marketing and finance teams work to establish a marketing budget for the next fiscal year. In many cases, the brand may have more than one strategic goal (for example, revenue and margin). Scenario planning during these budgeting periods allows the marketing team to evaluate different levels of investment across the entire portfolio of marketing— TV, Radio, Search, Video, Display, OOH, Direct Mail, Social, etc. One Scenario Plan allows the team to examine these different levers to determine the best allocation that will drive sales revenue. Another Scenario Plan could be run to determine the best mix that will achieve the highest margin. By running different scenarios focused on different outcomes, the marketing team can derive the best overall plan and budget to achieve a blend of outcomes.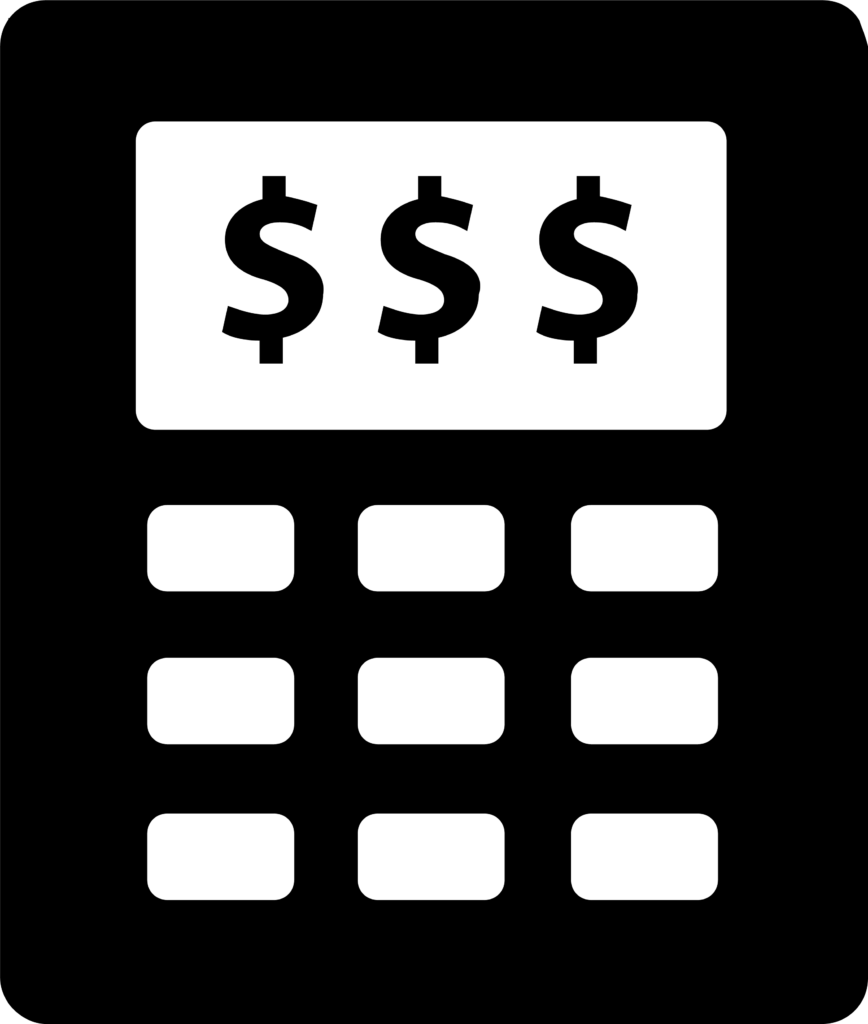 These types of scenarios are supported by OptiMine's Intent toolset, which allows marketers to run any number of scenarios for future periods to determine the optimal investment approach to achieve the best performance. OptiMine Intent is purpose-built to help marketing teams and their agency partners to quickly identify the best budgets and investment playbooks.
Ad Hoc Marketing Decisions
Many times, a marketing channel owner may work within a fixed budget, but may have many alternatives or options to generate sales. For example, the Paid Social Marketing Manager could have multiple social channels to choose from such as Facebook, Tik Tok, Instagram, Snap, Twitter, YouTube and many others. By evaluating what-if scenarios across these various channels and campaigns within each, the marketing manager can determine the best allocation of their fixed budget among these options to maximize sales.

These types of tactical scenarios are supported by OptiMine's Inspire toolset, which allows marketers to run real-time spend scenarios to evaluate yield and saturation levels and determine the most optimal level of spend to achieve the end result. OptiMine Inspire is purpose-built to help marketing teams and their agency partners run real-time scenarios to find tactical opportunities to boost performance while campaigns are in-flight.
How to Use Scenario Planning
Most scenario plans have a discrete set of steps. Follow these when performing a scenario plan for your organization:
1. Choose a time frame
To run your scenario plan, first set a time frame for your evaluation. This might be for a formal budget period, or can be for ad hoc sets of time. Many scenario planning tools then prompt the user to select a comparison time period (what prior period most accurately reflects or predicts the future time period?).
2. Identify external factors
Next, determine what big shifts are likely to occur in your competitive market that may impact your efforts. Account for these elements along with other aspects that might drive variance in your performance (e.g. seasonality, economic factors, etc.).
3. Find your critical uncertainties
Identify critical uncertainties or risks with the largest potential impact on your performance. Then consider the extreme for each uncertainty. Also consider realistic caps or constraints that need to be applied to your scenario (example: a fixed budget range for a future period, as opposed to an open, unlimited budget).
4. Develop a scenario
By running the scenario, you will have accounted for all of the potential outcomes and performance drivers, with the scenario finding the most optimal set of choices to boost whatever outcome you've defined.
Note: most agile scenario planning software evaluates billions of possibilities to find the most impactful, optimized approach. This is how a brand knows it is evaluating the full depth of potential outcomes to obtain the best answer.
5. Evaluate a scenario
After creating a scenario, meet with your team and agency partners to evaluate the implications of each scenario. It is at this step that real world assumptions and known factors can be applied to the scenario plan, allowing the marketer to determine the best, most realistic and achievable approach.
6. Run agile test & measure sprints
The best performing marketing teams are accountable for results and test their approaches and plans to determine what works. By continually testing and planning, and measuring how changes performed, the marketer will find the best results in less time, avoid costly "big bets" and outpace competitors in the market.
Scenario Planning Best Practices
1. Run multiple scenarios, include stakeholders, but keep it simple:
When building multiple scenarios, it's easy for marketing teams to overcomplicate decisions because of uncertainty or simply because of the overwhelming range of potential outcomes. By including more stakeholders in the process, teams can focus on realistic assumptions and outcomes, and can also include more business context that can be important to weed out unrealistic options and assumptions. Teams shouldn't try to account for every possible outcome because this is impossible. Trying to do so takes too much time, complicates the picture further, and can lead to lower confidence in the scenario planning guidance. That's why it's best to keep it simple.
2. Be Agile:
Run scenarios quickly, and build out mechanisms to monitor performance. Take time in "agile sprints" to make in-market changes and then refresh measures to evaluate performance in rapid test & measure 'sprints". This reduces risks of "big bets", allows for faster in-market improvement, and helps the team move quickly in responding to real-time conditions.
3. Run Continuous Scenario Planning:
Scenario planning isn't just for crisis situations. It should be a regular element to a marketing team's ongoing decisioning, whether that is the annual budgeting process, quarterly budget "tune-ups", or ad hoc situations that require "what if" analyses to evaluate the best course of tactical action.
Scenario Planning Software
Thankfully, modern cloud-based software can provide the planning tools a brand needs. Scenario planning software should allow the user to create and run their own scenarios without the assistance of consultants, and do so rapidly without having to wait hours or days for results to return. For marketers, scenario planning software should support both tactical real-time decisioning as well as strategic decisioning for future periods. Further, the software should allow the marketer to input their own objectives, inputs, caps and constraints to build out realistic scenarios to evaluate outcomes.
Examples of such software tools are OptiMine Inspire— a tactical toolset that allows marketers to evaluate in real-time the potential outcomes across different channel and campaign investment levels. OptiMine Inspire provides instant feedback on where the optimal level of investment is based on expected results at those investment levels— all by evaluating yield and saturation levels.
For marketers looking for full budget scenario planning and optimization, OptiMine Intent provides a workbench tool to plan for future periods and evaluate different objectives and outcomes, and it delivers a fully detailed media plan and budget that is optimized to maximize the performance objective of the marketer. This type of scenario planning can be especially useful during periods of significant change— whether it be pandemic-driven, planning for a potential recession, or building out a ready-made playbook of options that can be instantly deployed given changing market conditions.
Many traditional vendor solutions in the market do not offer software-based solutions and require consultants to run scenarios and then create presentations days later to deliver guidance. This type of approach is too slow, too expensive and the guidance arrives too late for today's highly competitive markets. When evaluating scenario planning software solutions in the market, self-service toolsets are one key criteria to evaluate. Truly software-based solutions can be faster and more agile reflecting the actual needs of brands today.
---
Ready to deploy a marketing scenario planning solution for your brand? Contact OptiMine today to get started and learn why many of the world's largest brands have selected OptiMine for their marketing measurement and optimization needs.