With Retail Re-Opening, Media Planning Matters More than Ever: Part 3
08/10/2020
For the third installment of OptiMine's 'Retail Re-Opening' series, we dive deeper into the best ways to allocate marketing investments to get consumers back in physical stores—this time, with a focus specifically on common social and display platforms and their impacts on in-store sales. In this series, OptiMine draws from our marketing attribution from millions of campaigns across leading retailers to provide benchmarks for success in driving in-store traffic and sales.
With the effects of the pandemic hitting retailers, OptiMine has been continuously advising our clients with sophisticated attribution analytics to help drive spend allocations targeted to rapidly changing circumstances. In this 'Retail Re-Opening" series, OptiMine shares benchmark learnings on the in-store contributions by major advertising channel. The infographic below shows how different digital advertising platforms have varying impacts on in-store sales, with Pinterest coming out on top— just another one of the many ways that retailers can boost traffic in their physical stores.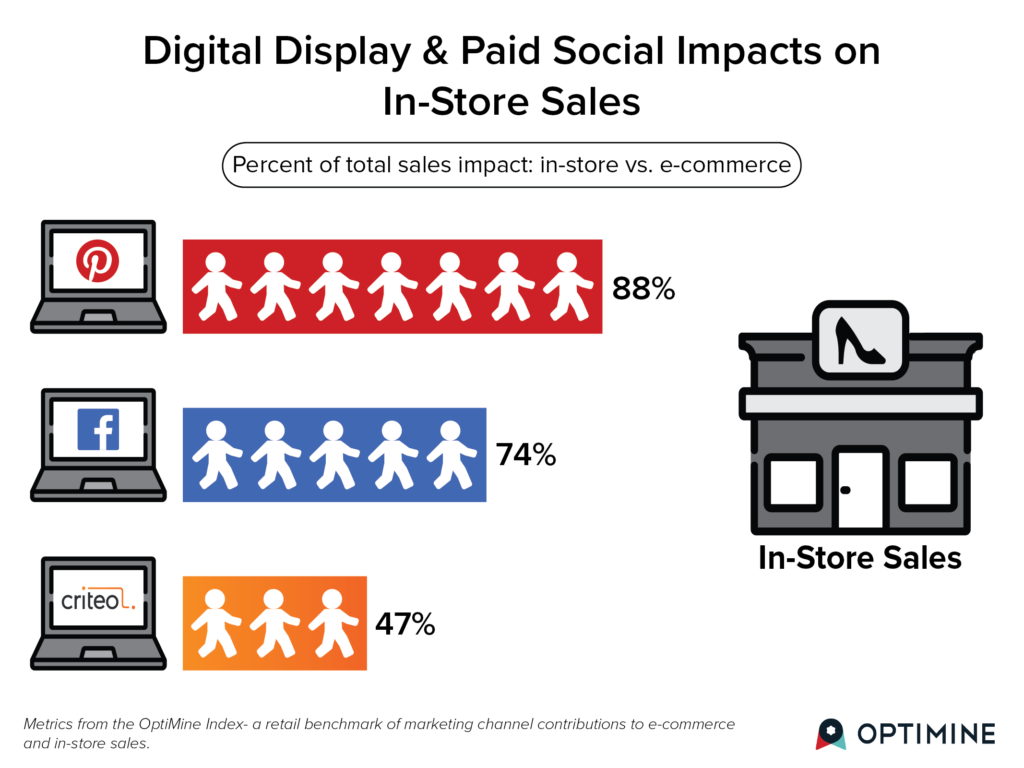 ---
Over the next few days, OptiMine will complete our 'Retail Re-Opening' series sharing more insights on how common digital channels impact in-store sales, providing marketing attribution benchmarks from across many leading retail brands—make sure you don't miss it!
Interested in learning more? OptiMine's eBook outlines the performance of in-store impacts of leading digital advertising channels and you can download it here for FREE: https://uscampaign.optimine.com/blogpost3