Case Study: How OptiMine Helped UnitedHealthcare Realize a 50x Solution ROI
01/22/2021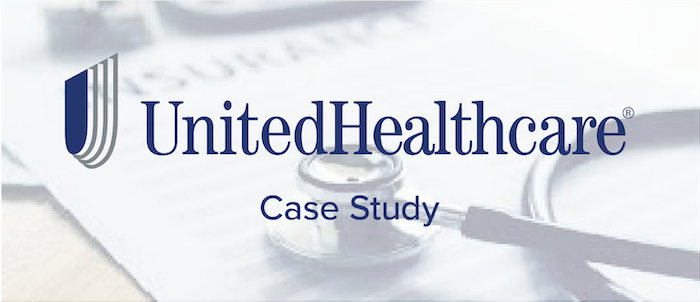 UnitedHealthcare: An Overview
UnitedHealthcare (the world's largest healthcare company) is the health benefits business of UnitedHealth Group, a health care and well-being company working to help build a modern, high-performing health system through improved access, affordability, outcomes and experiences.
The Challenge
Optimize a complex $100MM annual media budget
Replace inaccurate, gap-ridden, slow and inflexible MTA/MMM solutions with truly unified measurement
The Strategy
OptiMine was selected to replace the failing MTA and MMM solutions due to our superior ability to measure digital and traditional media's contributions to customer acquisition across any online and offline channel, including agents or brokers. OptiMine's ability to deliver detailed campaign-level measures across both digital and traditional channels meant that agency partners and internal marketing teams would have precise and highly actionable guidance to make immediate impacts in-market.
This case study includes insights on:
How UnitedHealthcare, the world's largest healthcare company, realized a 50x solution ROI from OptiMine
How OptiMine's agile measurement & optimization delivered truly unified measurement across all channels
How OptiMine helped identify cross-brand halo effects within UnitedHealthcare which lead to a multi-million dollar increase in digital channel efficiencies
… and so much more!
Download the full case study, here.
---
About OptiMine
OptiMine helps leading retailers measure the incremental contributions of their digital and traditional marketing campaigns on any outcome (sales, traffic, new customer acquisition and more) across any conversion point (in-store, e-commerce, in-app, call center and more). OptiMine's privacy-forward approach means you'll never need to compromise with tech industry and state-by-state privacy changes and regulations.