Re-Defining Unified Measurement in the Era of Consumer Data Disruption
01/25/2021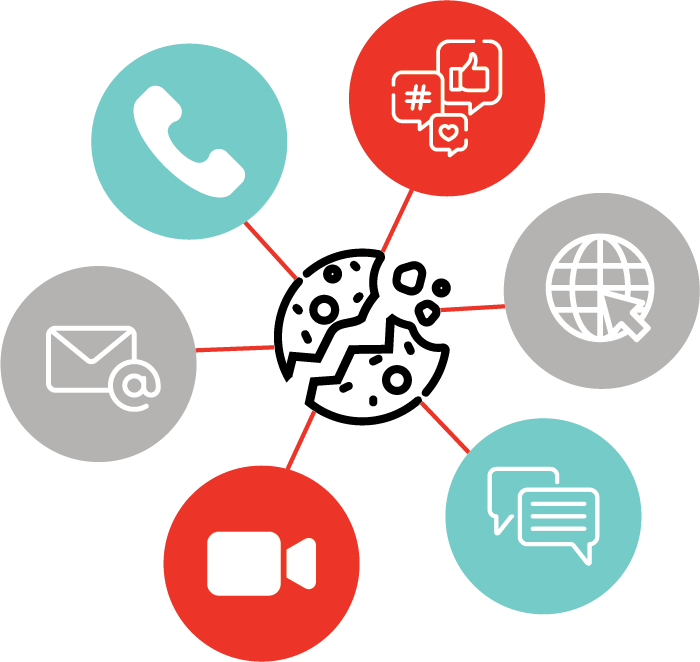 We are currently in a period of massive marketing data disruption. Several forces have collided to alter the data landscape permanently while the market urgently seeks alternative ways to track advertisements across devices and consumer identities. Cookies are dying (finally), Apple is singlehandedly forcing privacy protocols in mobile, Facebook's own attribution tools have been hobbled, all while consumer data privacy and the regulations that go with it are rapidly gaining momentum.
With this disruption comes the need to re-define "Unified Measurement".
Why? Because the Unified Measurement you knew as recently as a year ago no longer works to serve as a future-proof approach to a brand's marketing measurement success. Now is the time to re-define Unified Measurement.
Impacts to Unified Measurement
When Unified Measurement became a concept in the marketplace, it was to solve a problem whereby no single measurement approach could cover the entire sphere of measuring digital and traditional media across both online and offline converting outcomes. Digital attribution solutions fail to measure traditional media and offline conversions while traditional marketing mix modeling failed to deliver detailed measures at campaign levels. The answer? Merge the two. So, the market was left with a definition of Unified Measurement that includes two primary components:
"Top Down" strategic marketing measurement and planning more commonly associated with Marketing Mix Modeling
"Bottom UP" tactical marketing measurement at more detailed campaign levels- primarily in digital marketing channels- using Multi-Touch Attribution
The marketing industry, including industry analysts such as Forrester Research, were overly prescriptive about the combination of Marketing Mix Modeling and Multi-Touch Attribution as the Unified Measurement combination of methodologies, largely ignoring the fact that putting the two methods together produced conflicting answers and large gaps in measurement. Vendors came up with ways to paper over such conflicts and gaps by "merging" the answers into a "unified measurement framework".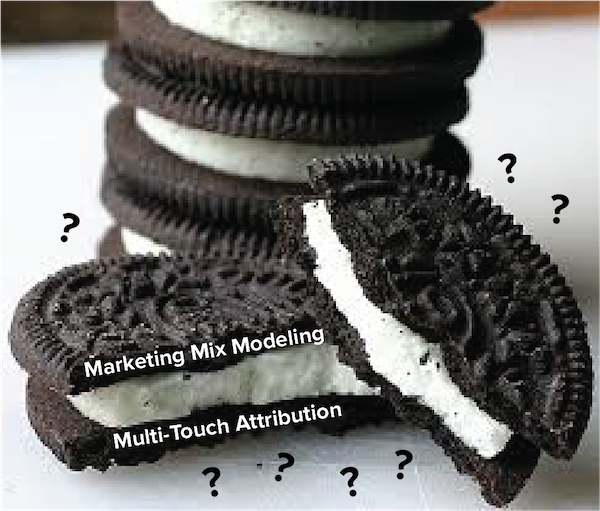 Fast forward to today- data disruption is now hitting the marketing and marketing measurement industry in a significant way:
Cookie Death
Tracking restrictions – Apple's ITP and IDFA changes that block consumer tracking on nearly 50% of the US mobile devices and any Safari-based internet use
New regulations such as CCPA and CPRA that foreshadow even more regulatory risks with consumer identity data AND create new gaps in data and identity matching
Poor identity matching rates that drain attribution accuracy and confidence
Tectonic consumer behavior shifts driven by the Pandemic which curtail the use of non-relevant historical data in traditional marketing mix models
The Multi-Touch Attribution Half of Unified Measurement is Dead
The data disruptions now place at least half of the Unified Measurement layer into serious jeopardy as multi-touch attribution solutions no longer provide accurate measures nor represent a long-term future-proof option for brands. It is no longer viable to rely on Multi-Touch Attribution ("MTA") to be an accurate, tactical guide especially for brands that have a offline converting outcomes such as brick-and-mortar stores, sales agent channels, physical branches, call centers and other non-digital touchpoints. And MTA was never accurate anyway.

The New Definition of Unified Measurement
With all of the current challenges impacting marketing measurement, it is time to update the definition of Unified Measurement for our modern era, where marketers look for more flexibility, speed, future-proofing against data disruption and ultimately for agility. The new Unified Measurement must provide agility to address the needs of the business at the speed of the market and must be reliable now and also in the future when the consumer data sphere will be:
More limited
Less reliable
And more risky
Moving away from the "how" to focus on "what" the marketing team will be able to do and "how" analytics will provide value to the enterprise, Unified Measurement will be defined as:
Agile Strategic Planning:
Forward-looking strategic marketing budget planning
Highly-flexible what-if media spend allocation scenarios
Advanced optimizations across the entire marketing portfolio that account for all cross-channel effects of advertising (not just the channel silos)
Rapid-cycle playbooks to the marketing team and partners for the most impactful investment strategies
Controls for non-marketing factors to properly identify the incremental impacts of marketing investments
Agile Tactical & Actionable Measurement:
Detailed campaign-level measurement for BOTH digital and traditional media campaigns, and the cross-channel impacts of each effort
Rapid identification of performance lift across any KPI of importance (ROAS, ROMI, CPA, etc.) for any critical value (Revenue, Margin, Traffic, Acquisition, Loyalty, LTV, etc.)
Actionable data and decisioning across critical dimensions such as geography, product types & taxonomies, customer segments, device types, creative treatments, ad formats, etc.
Measurement of the total impact of a campaign across all online & offline outcomes
Future-proof tactical measurement that doesn't rely on consumer and cross-device tracking data
Agile Continuous Test & Learn Capability:
Rapid measurement refreshes to support new campaign tests, channels and spend changes
Ongoing persistent measurement across all channels to guide to the latest changes in market conditions and the performance shifts they are driving
Tools and interfaces to track changes made to enable continuous scoring of results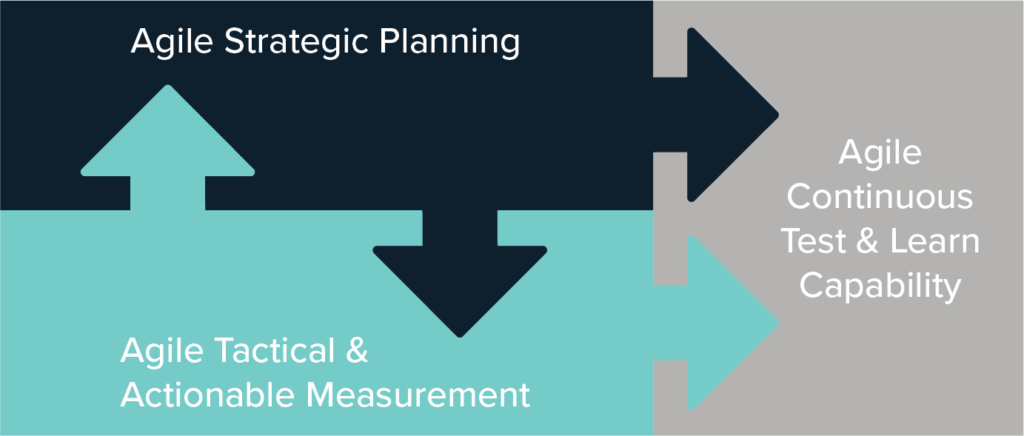 With the new definition of Unified Measurement, we move away from older, failing methodologies especially since tracking-based attribution will no longer be a future-proof option for more tactical marketing measurement. Instead, the new Unified Measurement moves its focus to what matters most: driving continuous marketing and business performance improvement with agile analytics.
---
Additional resources: